CATIA V5 DVD Video Tutorial
CATIA V5 is fairly new software that is more powerful than any other software on the market today. It is complex and its capabilities are endless. It is what allows it to be applied in a wide variety of industries, such as aerospace, automotive, industrial machinery, electrical, electronics, shipbuilding, plant design, and many more. It is the leading 3D product design solution that offers mechanical design, verification, motion simulation, data management, and communication tools. CATIA V5 is becoming more and more popular in the manufacturing industry and is the most desired software among the CNC shops. In the near future it is expected to be required by Boeing for building aerospace.
Our tutorials are especially designed to help you get a head start in learning this amazing new software. Whether you are a beginner or already are using CATIA, this will be a great tool for you to progress in your programming skills.
This tutorial goes through most of CATIA V5 options which are also applicable to earlier versions. With these courses you will be introduced to this revolutionary software in the comfort of your own home. It will help you gain the much needed knowledge and hands on experience you need to master the techniques and become a productive user of CATIA V5.
Put together by CATIA V5 expert with a 17-year experience in programming, the DVD Video tutorial contain three DVD's that cover designing solids and surfaces, assembling models, drawings, and some toolpath with 2D, 3D, 4th axis and some basic 5-axis programming without narration those are samples only, in CATIA V5 and earlier releases. Our tutorial will lead you through all of the crucial material needed to successfully create any 2D as well as 3D solid models important to any design, architecture, or service industry.
Catia Training V5=DESIGN CNC TOOLPATH=Tutorial 24hrs=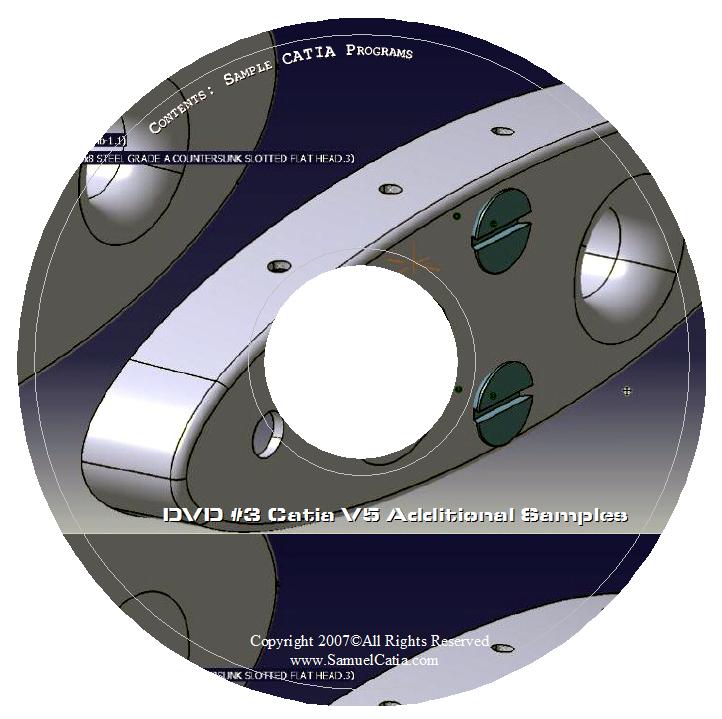 Catia V5_video Tutorial : Toolpath cnc machining & Catia Design
===24 Hours Total of concentrated intensive Training===
===11 Hours of Audio narration + 13hrs of advanced samples===